max rewards
---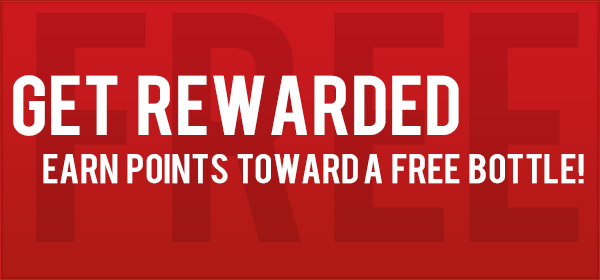 Antler Velvet Max Referral Rewards Program
We do more than say "thank you" for referring Antler Velvet Max to others. We give you FREE bottles of Antler Velvet Max by way of our Referral Reward Program!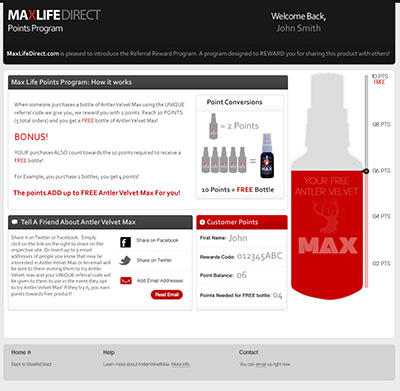 Here is how it works
We give you a unique referral website along with "Referral Buttons" that make it easy for you to tell your friends and family about Antler Velvet Max by way of email, Facebook and Twitter.
When the people you refer to us buy Antler Velvet Max, you earn 2 points. Your orders also count for 2 points as well! Reach 10 points and you receive a FREE bottle of Antler Velvet Max in the mail (we even cover the shipping cost!). It is that simple!
HOW DO I START
As a customer of Max Life Direct, you are assigned a rewards account the day you make your first purchase! You are given a unique username and pass code and a log in page where you will find referral tools like the one featured below!
*Note: At this time, The Rewards Program is only available to US residents.